Max brings e-commerce platform to Saudi Arabia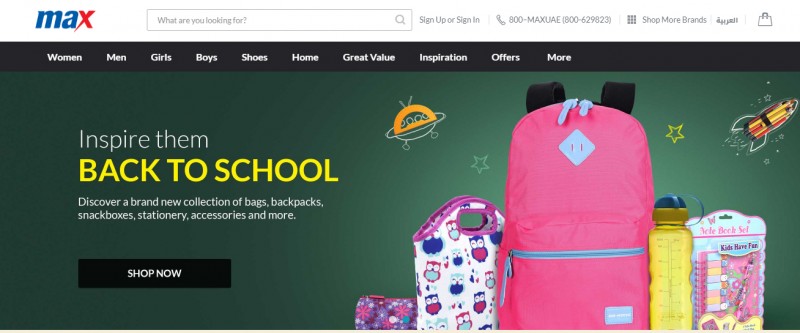 Max's UAE online store
Max, a regional fashion brand, has reportedly launched its new online shopping website (www.maxfashion.com) and iPhone and Android apps, for customers across Saudi Arabia.
The brand's new platforms are aimed at transforming the shopping experience of its customers by offering a wide variety of women's, kids' and men's apparel and accessories including footwear and household products.
According to a report by the Saudi Gazette, the new online store is designed to deliver a simple and user friendly experience, with a unique variety of features. This include the "Return to Store" feature, which allows customers who have made an online purchase and paid by cash to have the items picked up by Max if they wish to return them. Alternatively, customers are given the option to get an instant cash refund, or a credit note if the items are dropped off at the store.
Ramanathan Hariharan, CEO, Max and Board Member of Landmark Group, said, "The evolution of digitization and improved mobile connectivity is changing customer needs and expectations" He added: "As the market leaders in value fashion, our goal is to offer our customers in the Kingdom an exciting and rewarding Omnichannel experience. We are happy that we can now offer our customers the convenience of shopping online, mobile and in stores."
In addition, the online platform also integrates Landmark Group's loyalty programme – Shukran.
The Saudi Gazette report also highlighted that Max will launch its 'Click & Collect' feature in Saudi Arabia allowing customers to pick up their items from any store of their choice after purchasing them online.
Customers in Saudi Arabia can now log on to www.maxfashion.com to start shopping from the widest variety of apparel items.