Security Advisor ME recognises excellence in IT security
The second annual Security Advisor Middle East Awards saw prominent players in the information security industry, including private and public sector CISOs and CSOs, gather in the UAE to celebrate achievements from the regional IT security space.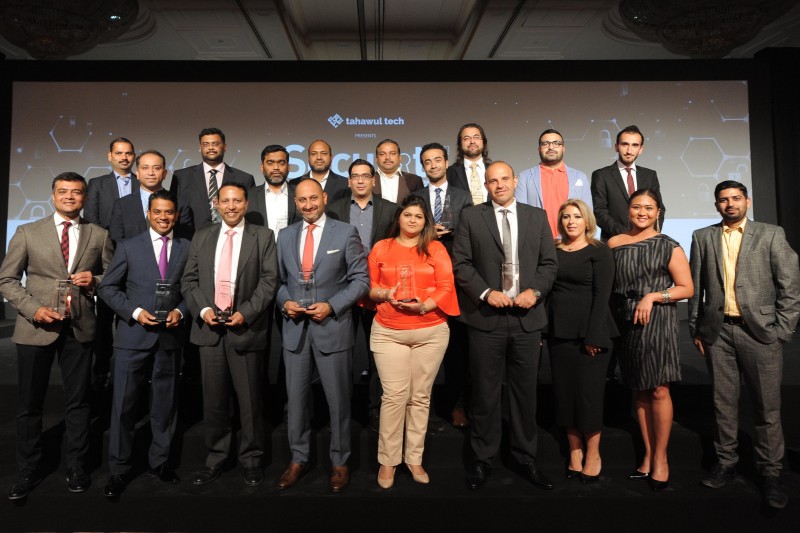 Winners of the second annual Security Advisor Middle East Awards
The awards ceremony took place last night at the Habtoor Grand Hotel, Dubai were attended by 200 industry stalwarts, and recognised 19 organisations and IT security leaders.
This year Security Advisor ME has revamped the process for the awards. Winners were chosen via public online voting by the publication's readers from a list of finalists selected by an esteemed panel of judges.
Over 200 nominations were received this year, with about 10,000 online votes.
Security Advisor Middle East Awards' seconding inning's judging panel is comprised of Adel Alhosani, CISO, Dubai Customs; Hariprasad Chede, CISO, National Bank of Fujairah and President, ISACA; and Javed Abbasi, founder, GISBA.
Here's the full list of this year's winners:
End-User Categories
Winner
Best IT Security Project – Public Sector
Electronic Government Authority RAK
Best IT Security Project – Private Sector
Al Hilal Bank
Most Outstanding Security Team
Dubai Chamber of Commerce and Industry
Personal Contribution to IT Security
Aliasgar Bohari, Zulekha Hospitals
Top CISO/CSO of the Year
Emad Maisari, Mubadala Development Company
Vendor Categories
Best Anti-Spam Vendor
Symantec
Best Anti-Malware Vendor
Kaspesky Lab
Best Identity and Access Management Vendor
CA Technologies
Best Network Security Vendor
Fortinet
Best Cloud Security Vendor
Barracuda Networks
Best Encryption Vendor
Sophos
Best Mobile Security Vendor
Check Point
Best Managed Security Services Provider
Paladion Networks
Managed Detection and Response Services Provider
CTM360
Best Security Systems Integrator
Gulf Business Machines (GBM)
Editor's Choice
Al Masah Capital
Juniper Networks
Landmark Group
Watch this space for the photo coverage of the event.